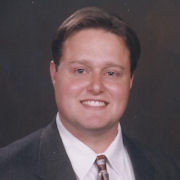 Mic Buehler
Director of CRC Relations & Operations
Mic's previous experience as a Senior Account Manager for Country Wide Financial and Regional Operations Supervisor for Nova Star Mortgage brings savvy relationship management skills to the forefront of ACTS sales and marketing initiatives.
With experience in leading, managing, and supervising various levels and categories of sales and marketing personnel through issues requiring creative, out-of-box solutions, Mic is at his best. His administrative and analytical capabilities include exploring options and trade-offs of decisions and solutions, and working on complex problems where analysis of situations requires an evaluation of intangible variables.
Utilizing his proven interpersonal and communication skills, Mic's goal is to successfully employ role playing and conflict management tactics in resolving issues surrounding field sales activities. He will be instrumental in assisting ACTS in achieving top sales and marketing performance in the field by administering continuing education and training through regular communications, thus enhancing CRC Relations bringing about the desired Company results.
With a degree in Business Administration, Mic will provide continuous department intelligence, business development and strategic support to ensure the future growth of ACTS and the overall successful development of Charity Resource Consultants nationwide.