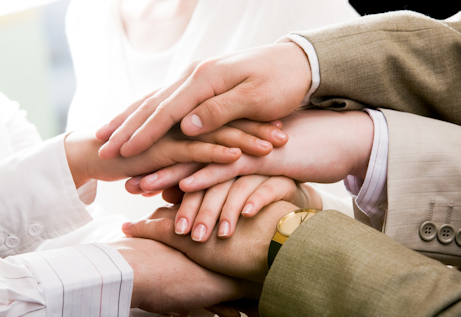 Winning Strategies Responding to Genuine Needs
We, at ACTS Charity Assistance Network, understand the essential relationship between business and social consciousness, and the significant role it plays in building brand trust. Our goal is to empower individuals and businesses to make use of the many mechanisms by which philanthropic investments can be accomplished, measured and managed in order to achieve long term business value and meet critical societal needs.
Companies must keep their brands relevant, credible and authentic. Building trusted relationships today means partnerships are being formed in new ideas and dimensions, merging commerce and compassion to obtain the greatest business benefits, social impact, investor returns and personal gratification. AND that's where ACTS creates added value...
Developing Passions
ACTS Charity Assistance Network consists of a highly motivated group of individuals, and businesses dedicated to helping faith-based, non-profit and charitable organizations acquire the necessary funds for their important work through the implementation of our innovative Cause Marketing and Revenue Sharing Program.
A sales and marketing firm, we are committed to bringing about positive change through social consciousness, and individual and corporate giving. Our mission is to raise the level and quality of regular social engagement through the empowerment of personal choice.
To realize meaningful benefits, we believe that philanthropy should be executed passionately, proactively, and purposefully whether as individuals or businesses. AND ACTS provides a way to give to the cause closest to one's heart.
Our Revenue Sharing Program
ACTS Cause Marketing and Revenue Sharing Program is a persuasive and practical method to make progress in meeting philanthropic challenges today. Our revenue sharing arrangements serve an important purpose in enabling charitable organizations to fulfill their missions. We work hard to advance a more efficient, responsive and transparent process to merge commerce with compassion enabling individuals and businesses to make giving a daily part of their lives. AND with ACTS...Together, We Can Make It Better!
We're Waiting to Hear from You...
Please contact us to discuss how you can achieve any or all of these objectives for your purpose.
877.444.0880 or email us at contact_us@actslink.net