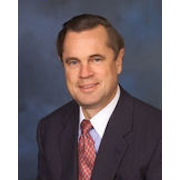 Bruce Holden
General Corporate Council
Bruce has served as corporate council to ACTS and Michael Buehler for the past 13+ years and understands the mission and business aspirations of the Company in breadth and depth. Bruce has become a friend and dedicated supporter of the effort and will continue to insure appropriate business practices and advise the company and its leadership of any and all matters relating to the legal direction of the firm.
Bruce G. Holden is a Partner in the Business Planning & Transactions Practice Group of Best, Best & Krieger LLP. Mr. Holden represents a number of small and mid-sized privately held businesses as their general counsel. In this regard, Mr. Holden represents real estate developers, lenders, software development companies, construction companies, distributors, and manufacturers. Mr. Holden also represents a number of factoring companies, asset based lenders and purchase order financing companies. His experience includes negotiating the acquisition of a $185 million loan portfolio, structuring a $20 million asset based revolving line of credit facility, providing assistance for the acquisition of a three-hundred and fifty unit apartment complex, and structuring an $80 million asset sale.
Bruce has a Martindale-Hubbell AV rating and is a member of the California and Orange County Bar Associations. Mr. Holden's educational achievements include JD, Pepperdine School of Law, MS, University of Michigan, and BS, University of Michigan.