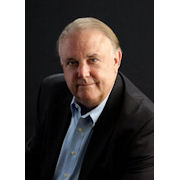 Chuck Vollmer
Council Member
Mr. Vollmer is the founder and President of Jobenomics LLC, a company dedicated to developing a national campaign to create 20 million new US private sector jobs by 2020. His book, Jobenomics, was released in September 2010. Jobenomics community based business incubator initiatives have commenced in numerous states (PA, NY, MA, FL, HI) as well as other movements, are gaining national attention.
Chuck is the founder and President of VII Inc. (www.viiinc.com), a strategic planning, systems engineering and investment capital firm specializing in government and business initiatives. VII's clients include major international government agencies and corporations. VII Capital Partners specialized in financing emerging businesses. He is the cofounder of the following emerging companies: VII Enterprise Solutions, LLC, an information technology corporation; Southbridge Development Group, an education and training center in Massachusetts; VII BioFuels, a venture with a European biofuels corporation that implements turnkey plants; and Deployable GeoShelters that manufactures low-cost shelters for humanitarian operations.
He is on the Board of: the International Center for Religion and Diplomacy dedicated to peacemaking via a network of religious leaders and diplomats; the Combat Soldier's Recovery Fund that provides financial aid to wounded veterans; and several national business networks.
Chuck's current work with ACTS' Core Strategy Council includes a strategic alliance between the ACTS Charitable Foundations' Institute featuring cloud computing technologies and job training efforts and Jobenomics Harlem, Washington D.C. Chuck's extensive contacts surrounding cloud technologies along with his desire to implement job creation initiatives serve to enhance a mutual desire for ACTS' overall objectives of developing career opportunities in cutting-edge-technology environments in the private sector.