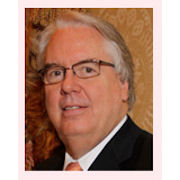 Ed Bogel
Council
M
ember
Ed has more than 30 years of strategic and marketing consulting experience, including several years as a senior practice leader at Arthur Young's (Ernst & Young's) Southwest Strategic Management Consulting Practice. There he worked extensively with the Entrepreneurial Services Group to connect human performance and business strategy.
He has worked with and served as a coach to two of Inc. Magazine's Entrepreneur of the Year regional winners and has worked with three companies in Inc. Magazine's 100 Fastest-Growing Companies in the United States. His clients range from start-ups and emerging entities to Global 50 enterprises. This work includes breakthrough thinking for high-growth strategies, turnarounds, acquisitions and mergers, and capital formation. In recent years he has worked extensively in the "clean, green and sustainable" space and coached companies on social entrepreneurship.
He is currently a Strategic Consultant and founder of ideationEDGE, a strategic development and design firm that works closely with entrepreneurs to develop innovative solutions in market seizing strategy, branding and product design. Ed offers his well-renowned and sought-after strategic and marketing consulting experience to the Company as a senior member of ACTS' Core Strategy Council. His demonstrated leadership as a trainer and mentor in strategic thinking, organizational leadership, market assessment, alliance development, sales management, and sales tactics, work together as invaluable assets in his current advisory role with ACTS.