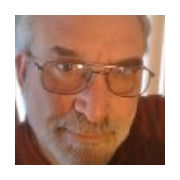 Jim Girardi
Council Member
Jim brings to ACTS a diversified and comprehensive background that successfully transcends both private and corporate sectors while notably serving local community and non-profit organizations at decision-maker levels.
Innovative and creative, Jim enjoys an extensive and accomplished career as an instructor for high school, college and graduate school levels. Known for his remarkable ability to design and develop curriculums, Jim's "trickle-down" management of small to large companies has produced a successful track record in building, motivating and training sales and marketing teams in various industries. He has developed sales training manuals, programs and conferences for such notable companies as, CDCI, Timberline Software, Mitre, Disney, AGC and Monarch Foods with great success. Serving as the National Curriculum Advisor for the AGC Graduate Builder's Institute, he also developed training curriculum publications for the Dept. of Health, Education and Welfare and provided software reviews for the NAHB, which were published in Professional Builder Magazine.
With personal experiences as a homebuilder, registered electrician, certified master carpenter and cabinetmaker, as well as a certified Telecom master installer with both Siemens and NEC, Jim is also a nationally recognized speaker for the Association of General Contractors (AGC) and the National Association of Homebuilders (NAHB).
Currently, Jim's impressive tenure as Business Account Manager at a prominent international microcomputer design and manufacturing company, and director for five television programs at the Fairfax Public Access Channel 10 Television Studio, provides the foundation for his paramount interest, dedication and vision to assisting ACTS in achieving its overall corporate goals.