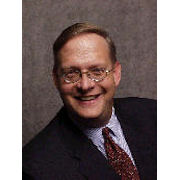 Tom Jurgensen
Council
M
ember
Tom has over 19 years of legal experience that he brings to ACTS Core Strategy Council. A graduate of the University of Oregon School of Law, Tom currently serves as CEO at Catalyst Law Group. A successful entrepreneur, Tom was the Founder of four companies, including Jurgensen Villasenor, Catalyst Law Group and Allylix, Inc., an industrial biotechnology company that just completed a $9MM+ venture round. Mr. Jurgensen co-founded Allylix in 2002, previously served as the Company's President, CEO, Chairman and Board Member, and was directly involved in the raising of over $17MM in funding, including the current venture round.
He has served as a senior executive and on numerous for profit and not-for-profit Boards in a number of organizations, including, Allylix, Medwaves, Molecular Biosystems, The Salk Institute for Biological Studies, The Nicholas Conor Institute and The California Center for Sustainable Energy. In addition, he served as Associate General Counsel for Ligand Pharmaceuticals and as Intellectual Property Counsel for the 3M Corporation.
Called upon for his expertise in board agreements and contracts, as well as his charitable management experience, Tom is committed to the success of ACTS' cause marketing initiatives in his role as legal advisor.