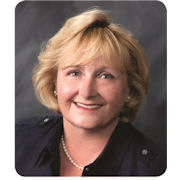 Melody Buehler
Vice-President Marketing

Melody is responsible for the company's image, marketing strategies and functions, including brand, audience, business-to-business, and regional marketing, as well as insights, global communications, policy, privacy, community affairs, and related central teams.

Excited about the opportunity to counsel and partner with top management on communication strategies, media relations issues and advertising programs, Melody will use her many years of market research, creative editorial and design services, and internal communications to accomplish organization objectives and influence corporate strategy to generate higher ROI optimization.

Melody's is no stranger to developing brand strategy and execution programs, communications,

corporate relations, and integrated marketing functions on a regional and national basis. And her ability to create and implement go-to-market initiatives, campaign execution, events, and e-business marketing platforms will serve to achieve greater market penetration and brand awareness for the ACTS Cause Marketing and Revenue Sharing Program.

Working collaboratively to develop marketing strategies to increase revenue and achieve new business development, she is a team player, able to join with executive level peers, and strategic partners in sponsoring complex, cross functional initiatives to ensure the advancement of the company's strategies and objectives, and the public's understanding of the Company's goals and achievements.