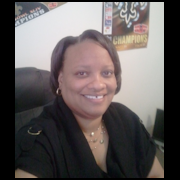 Andrea Dixon
C
harity Resource Administrator
North Carolina
In her new role as CRA, Andrea brings a wide range of administrative experience and talent as a result of her successful and progressive career with various high-profile non-profit organizations.
As Executive Director of the local Hattiesburg, Mississippi Area Habitat for Humanity affiliate, Andrea established and cultivated community relationships, worked to revamp her board of directors and managed a dedicated, high-powered staff and pool of volunteers to implement the organization's mission to build simple, decent and affordable housing for Hattiesburg's low-income families in need. During her time with the affiliate, she successfully built 17 new homes for families in Hattiesburg and three additional houses for families internationally through their annual tithing efforts.
Before Andrea's time with Hattiesburg Area Habitat, her previous employment includes a lengthy tenure with Habitat for Humanity International serving as an Organizational Development Consultant, a Habitat AmeriCorps State Program Coordinator, and a Regional Administrator. She also held the position of Administrative Assistant at the Richmond Metropolitan Habitat affiliate in Virginia. Prior to Andrea's career with Habitat for Humanity, she began her nonprofit journey by serving as the Administrative Assistant to the CEO at the Hospital Hospitality House of Richmond, which provided temporary lodging to medical patients and their families during hospital visits.
Leading up to Andrea's career in nonprofit work, she served as an Administrative Specialist in the United States Army as an active duty soldier for five and a half years. During that time she was assigned to bases in Texas, South Korea and Virginia. She also spent time as an Army reservist for two and half years serving in northern Virginia.
In addition to being an Army veteran, Andrea is a "military brat" as her parents are retired from the United States Air Force. She has a younger sister, three handsome nephews and one beautiful goddaughter. She has a puppy named "Midnight". Andrea enjoys writing, traveling, music and watching all kinds of movies in her free time. As a volunteer in her community, she most recently served as Board President and Founding Member of a statewide housing organization and as the Missions Coordinator for local missions at her church in Mississippi. She is a current part-time student working to earn her Associate degree in Business Administration at Wake Technical Community College.