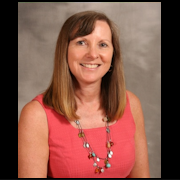 Cheryl Boone
C
harity Resource Administrator
Maryland
A graduate from Shepherd University, WV Cheryl began her professional career facilitating night audits in the hospitality industry. Landing her first job as a book keeper for a fast rising direct mail company in Baltimore, MD. Cheryl managed millions in postage money for advertising companies, department stores, grocery stores, charities and the IRS.
Earning her Real Estate license in 2004, she began investing in residential rentals and attained industry designations to further her knowledge in the real estate industry. Cheryl is an Accredited Commercial Associate with Coldwell Banker and as an experienced investor , she personally owns over 3 million dollars in residential real estate. She leverages her time by employing management companies to manage the properties. Being co-President of WIRE, Women Investors of Real Estate, she brings women together to further their education on real estate including the use of IRAs and retirement plans to invest in real estate.
Cheryl gives back, using her personal experience to help entrepreneurs accelerate their businesses by sharpening their skills. Her caring heart to give to others, ability to get along with everyone, creative networking skills and sales experience are the perfect skill set for her duties as an ACTS CRA.