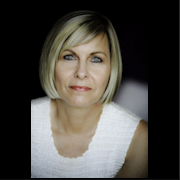 Cindy Villanueva
Charity Resource Administrator

N
orthern California
Cindy is a CPA, licensed life insurance agent, career entrepreneur and has worked in the telecommunications industry for over 17 years. As a front seat witness to the role of technology in the everyday lives of the electronic consumer, she is enthusiastic and pragmatic about the significance of technology and its importance to cloud computing, an example of next generation communications.
Cindy co-Executive Produced THE LAZARUS HEART, a 30-minute dramatic film examining matters dealing with faith and the human heart. Cindy's passion is to help, inspire, and to serve others, whether that formulates as an NPO Board member (Big Brothers Big Sisters/Laubach Literacy), being a Big Sister to Emerlee, or simply a one on one outreach to someone in need. Cindy worked closely with missions and missionaries while working on a project in El Salvador, with AT&T's Central and Latin American division. Witnessing the simple local life, the genuine gratitude and the undeniable poverty, Cindy returned to the U.S. implanted with a deep desire to help the poor and hungry worldwide.
Cindy has made commercials for National TV in El Salvador, does voice-over work for radio and wholeheartedly encourages video presentations as a compelling component of any online presence. Cindy believes in the principles of leverage, cooperation, and duplication, in the context of both technology and social cause.
Cindy is delighted to partner with ACTS and excited to commit her time to develop relationships benefitting Non-Profit Organizations. As a visionary she brings to the table unique ways to accelerate success, including combining communication strategies for leveraged results. Among her many associations, Cindy is a lifetime member of CEOspace, an organization serving entrepreneurs globally.