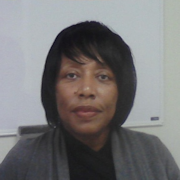 Connie Walker
District Charity Administrator

C
entral Mississipi

Currently a leading agent for Colonial Life Insurance Company and recognized as one of Colonial's Top Ten professionals in the state of Mississippi, Connie has enjoyed continued success in sales and sales management in this arena for over seven years.
A native of Moss Point, MS, she has an extensive and successful background in managing customer relations environments and understands the value of providing consistent leadership vital to attract and retain customers. Throughout her career, she has excelled in various management positions by way of her professional attitude, sales training and team building strategies, exemplifying an overall commitment to excellence.
Since 2004, Connie's unquestionable zeal for ACTS' cause marketing and revenue sharing has served to assist the Company in achieving a solid footprint in the Gulf Region. Spearheading the ACTS movement in the South, she leads by example with a true understanding of the magnitude of this amazing opportunity. As an experienced networker, Connie motivates her team while giving them solid direction and plenty of inspiration. She is known to be fair, honest, responsible and a hard working individual, who strives daily to earn the respect of her colleagues. She believes that every action she takes and every thought she has is directed by a sense of value and integrity that no one but God can question This value structure is the underlying and motivating factor for her to move forward in helping others become all that God has destined for their lives.
Connie studied at the Mississippi Gulf Coast Community College for a period of time where she realized her life experiences were invaluable.