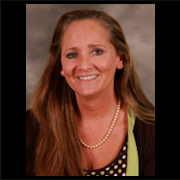 Kathie Callahan-Brady
Regional Vice President

M
id-Atlantic Region
Kathie brings over 20 years of executive level leadership experience to the overall efforts of ACTS. She served as Director of Business Systems at the National Academy of Sciences in Washington DC. As Director, she had oversight for all business systems including Financial, HR, Payroll, and Travel. She served as project manager for numerous multi-million dollar strategic projects and provided oversight for teams of up to one hundred members.
With proven expertise in Business Process Re-engineering, Corporate development, Strategic Planning, and Corporate vision, she has owned and operated several small businesses and has a passion for helping start-up businesses. Kathie is on the board of directors for two businesses. Is the founder of a non-profit organization which helps foster care children develop entrepreneurial skills and provides a community where they can grow.
She has recently completed a year long, MBA level, women's entrepreneur program established by the University of Maryland to empower women to start and operate their own businesses. Her personal experience has created a desire to empower other entrepreneurs with knowledge and vision to start their own companies. Kathie is also a graduate of CEO Space and continues to learn and network with other leaders a few times each year at the forums. She is an advent networker (President of CEO Space Maryland), and continues to network with other leaders…attending several events a week and loves connecting with other people.
Prior to her work at the National Academy of Sciences, Ms. Callahan-Brady taught Computer Sciences in Germany for 10+ years at an extension campus of the University of Maryland. Ms. Callahan-Brady graduated with honors and holds a degree in Computer Sciences from Maryland. (She has also done graduate study and is just shy of completing her MBA). Currently she is the CEO of her own Consulting practice which fosters small businesses to increase revenue through the use of social media and mastermind mentorship.