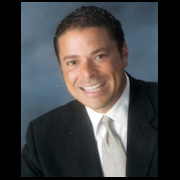 Kevin Kimbrough
District Charity Administrator

I
ndiana
Kevin Kimbrough is a strategic business executive that brings to ACTS over 27 years of successful business management and owner operator experience and expertise in a wide range of industries. Not the least of which includes operating retail auto dealerships, leasing and financial services, aerospace and defense contracting and manufacturing, chemical manufacturing and distribution, food processing, distribution and restaurant management, business consulting, entertainment and promotion and non-profit agencies.
In the retail auto industry, Kevin is a recognized industry expert and has operated various Ford, GM, Chrysler and Glavel Bus franchises as well as pre-owned auto dealerships as an executive and/or owner. He is a sought after expert commentator on the auto industry for news organizations across America, including speaking engagements at seminars, conferences and organizations.
As the Chairman/CEO of an aerospace company, he provided original equipment, parts and services to every branch of the U.S. military, including providing full mock up airplane fuselages to the Air Force for training exercises during the ramp-up of our military personnel for the current conflicts in Afghanistan and Iraq.
In addition to the depth of his professional business experience, he has provided leadership to the State of Indiana Economic Development Commission as a Governor's appointment to serve on the commission (by former Indiana Governor Joseph Kernan). Accordingly, he provided instruction and advice in shaping the Governor's economic blueprint for the State of Indiana.
Kevin has served on a number of boards as a Director or Chairman, including the Indiana Chamber of Commerce (Board of Directors), Anderson/Madison County Chamber of Commerce (Past Chairman), Indiana Economic Development Commission (Board of Directors), Indianapolis Public Broadcasting WFYI Channel 20 (Board of Directors), Community Hospital Foundation (Board of Directors), Indianapolis 500 Festival Commission (Board of Directors, Past Executive Board Member) and Paramount Heritage Foundation (Board of Directors.)
Kevin was a recipient of The Indianapolis Business Journal's "40 under 40" award, honoring top leaders in the city under the age of 40, and an "Achievement in Business" award from The Center for Leadership Development, honoring his outstanding business contributions to the State of Indiana, among many other honors and awards over the years.