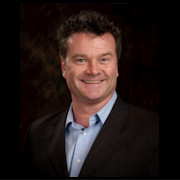 Mark Carter
C
harity Resource Administrator
Southern California
As a professional business-to-business relationship expert, he excels at customer satisfaction for large and small companies. Using excellent communication skills and solution-oriented consultation, he develops strategic alliances and drives up sales, improves productivity, and reduces cost for companies.
Mark brings many years of progressive leadership in technical sales, corporate management and complex engineering from several highly regulated industries. He has received awards for top producer and professionalism. Mark also has directed international operations and multi-state territories while strategically managing channel partners and trade shows.
Mark's work with ACTS includes utilizing his leadership skills and experience to develop and expand this innovative company to benefit people, business, and charities simultaneously. Mark's integrity and steadfast commitment to individual, team and company success will help drive the growth of the ACTS' unique opportunity.