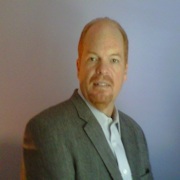 Mark Higgins
R
egional Vice President
South East Region

Prior to coming to ACTS, Mark has spent the past 20+ years successfully managing multiple facets of business, including: sales, marketing and business development for various organizations, such as Miller Brewing Company, Russell Stover Candies, Summit Industries, and Links Medical Products. Mark's early adult life was spent pursuing a dream of playing professional baseball. After being drafted in the first round by the Cleveland Indians in 1984 out of the University of New Orleans, he spent the next 7 years playing until injuries forced his retirement in 1990.
In addition to managing regional, national and international accounts, Mark's responsibilities have included hiring, training and motivating 100's of sales agents. With a proven history of forging strong relationships with numerous companies in multiple classes-of-trade, such as Wal-Mart, Walgreen, CVS, Kroger, Albertson's, Whole Foods, Pep-Boys, Auto Zone, Cardinal, and McKesson, as well as medical supply companies, GPOs, acute and non-acute care chains, Mark has developed a unique combination of hands-on business acumen with excellent domestic and international sales management experience and result-driven abilities.
In his present assignment with ACTS, Mark's strong interpersonal skills and a commitment to achieving all Company goals and objectives will allow for his involvement in multiple cross-departmental collaboration. Mark's extensive business development experience will assist the Company to identify market opportunities and category trends that will play a key role in strategic partner and new product acquisition, generating new growth and corporate sustainability.
Mark attended the University of New Orleans and majored in Sport and Commercial Management. He is married 25 glorious years to Misty; they have four wonderful children: Andrew (22), Alex (14), Ally (12), and Aidan (10).