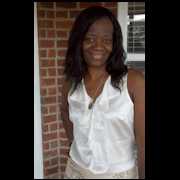 Norma Strown
Charity Resource Administrator
Tampa Bay
Norma is a Q&A Analyst for J.P. Morgan Chase in Tampa, Florida, with the responsibility of assuring adherence to established QA standards. She also serves as a Tax Preparer during the tax season where she has maintained a customer base for the last 12 years. Prior to joining J.P. Morgan Chase, Norma had a career in Real Estate and Mortgage Loan Origination with Norstar Mortgage in Memphis Tennessee. Notable is her 16 years in Information Technology which includes 10 years as a Senior Analyst with Schering Plough Healthcare (now Merck & Co).
Norma received her education at Faulkner University in Birmingham, Alabama where she studied Business Administration and Information Technology. She received her Real Estate training at Success Real Estate School in Memphis, Tennessee. She also has earned a number of Dell and Microsoft certifications to her credit.
Norma is a hard worker, and as a CRA, she has plans to assist ACTS in achieving a substantial marketplace penetration in the greater Tampa Bay area. She understands the Company's mission and goals and knows how to attract, motivate and train a sales team.