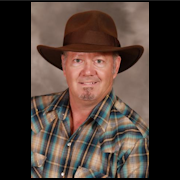 Randy Johnson
Charity Resource Administrator

S
outhern California
With over 25 years experience as a master locksmith, he began his career in manufacturing, specifically drafting, metal fabrication, metallurgy, and welding. Over the years, Randy expanded his entrepreneurial reach into property management and maintenance services, coordinating efforts to create successful small business enterprises in licensed environments.
Building on his years of experience in the structural steel fabrication industry, Randy acquired research and developments skills while fine-tuning his discerning management style to enhance his already diversified background. With a keen eye for identifying profitable business models, able to focus on niche market opportunities, Randy successfully engaged his entrepreneurial skills and became founder of a distribution company to 13 states, featuring cutting-edge products and services for the home security arena.
Randy offers his subtle, yet savvy business expertise to assist ACTS with its growth and expansion goals. With specific goals in mind, Randy will concentrate on implementing his unique sales training and management style to enhance his territory sales team building strategies to achieve an impressive footprint in the Southern California market.
Originally from Idaho and raised in Utah, Randy makes his home in Southern California with his lovely wife, Janna.