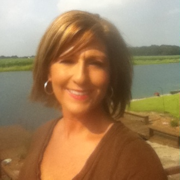 Tammy Ashley
District Charity Administrator

L
ouisiana
Ms. Ashley has served on executive boards for numerous companies. Her experience includes 21 years in Managing Sales and Marketing for Telecommunication and Computer Sales and Service operations in Louisiana, Texas and Florida. Customers included Wal-Mart, Blockbuster, UPS, FEDEX, CVS, State and Federal Government Contracts, LSU Medical Center , Office Depot, Home Depot, Lowes, Target, and many more. Her track record indicates her ability to identify the strengths and needs of a business. Possessing exceptional communications skills, she has a high success rate in opening doors and forming long term alliances. Her focused approach has delivered growing revenues and increased earnings for many organizations.
Ms. Ashley operates with a high level of professionalism and accountability so as to direct activities toward a company's common goals and objectives. Her goal with ACTS is to create and help establish a strong reputable business culture. With a keen ability to manage risk while achieving her goals, Ms. Ashley is a visionary that has the ability to embrace an idea and create the marketing tools in order to sell the finished product efficiently. With ACTS, Ms. Ashley will be instrumental in new business developments and position the Company for new market opportunities.
Her educational background includes: Community College- Business & Finance. She is a graduate of many Sales Training, Sales Management, and Business Management Seminars with certifications in Programming Telecommunications Equipment. She has completed classes on Sales and Marketing for Nortel, Toshiba, BellSouth, AT&T and more.