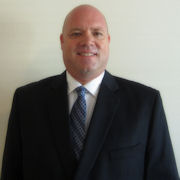 Tripp Chisolm
Charity Resource Administrator
Florida Panhandle
With a solid reputation for strong leadership, Tripp inspires confidence and trust in others and motivates staff to perform at higher levels to consistently meet project expectations.
Uniquely capable of sharing avenues of responsibility and ensuring full resources of the Company are applied as appropriate, Tripp's ability to train, coach and supervise sales teams will serve to enhance the Company's overall growth. Along with his reputation for bottom-line orientation, Tripp is an excellent problem solver and is able to coordinate numerous activities and groups of people who need to cooperate in achieving Company objectives with maximum efficiency and results.
Fully conversant with business processes in sales environments, Tripp has a consistent track record of success in the management of business development initiatives. Capitalizing on his interpersonal skills, and enthusiastic, outgoing personality, he is proficient in savvy networking techniques and is skilled in maintaining excellent relationships with C-level decision-makers, non-profit administrators and community officials. His diversified background and management experience offers ACTS unlimited opportunities through his established network of valuable contacts to successfully acquire sales team members, as well as charity, corporate and vendor partners.